Governance is one of the most important topics in government, private, and not-for-profit sectors. Corporate governance is a framework that determines the rights and responsibilities of the various stakeholders in the organization.
Through this service, we seek to enhance the performance of the management, promote internal control, identify the roles and responsibilities of stakeholders.
We at Bakkah have the necessary expertise to support you in governing your organization's work including defining governance model, deploying methodologies and standards, in addition to successful organizational change management that adds value to your organization.
60% of organizations
have an outdated governance framework
70% family businesses
do not have succession plans for their boards
40% of the board members
do not understand the organization culture
60% of organizations
do not have a risk policy
69% of non-profit boards
struggled with governance-related issues
Bakkah Consulting helps you to achieve
Results
Organizational Assessment
Assessment
Observations
Benchmarking
Recommendations
Quick-wins
Comprehensive observations report that identifies your organization's current capabilities and weaknesses
Benchmarking organization's capability against others in the sector and industry
Comprehensive recommendations report that eliminates root causes and reduce costs
Transformation plans and initiatives for improvements
Governance
Frameworks & Operating Models
Corporate & Departmental Governance
Compliance & Risk Management
Board of Directors Setup
Board Compensations & Benefits
Provide you with frameworks that governs the organization and detail its operating model
Provide you with governance that clarify roles and responsibilities and increase transparency in your organization
Provide you with guidelines to improve communication and support decision making in the organization
Align the governance with the related laws and regulations
Tools & Dashboards
Board Meeting Admin Tools
Compliance Reports
Organization Performance Dashboards
Provide you with interactive tools and dashboards that improve monitoring and controlling of your business
Provide you with customized reports that satisfies different stakeholders requirements
Increase visibility and transparency in your organization
Improving communication and support decision making in your organization
Bakkah Management
Consulting Methodology
it contains 4 steps and 10 perspectives
Building Capabilities
Professional Programs
Executive Programs
Customized Programs
Exams & Certifications
Professionals Outsourcing
Executive Headhunting
Board Services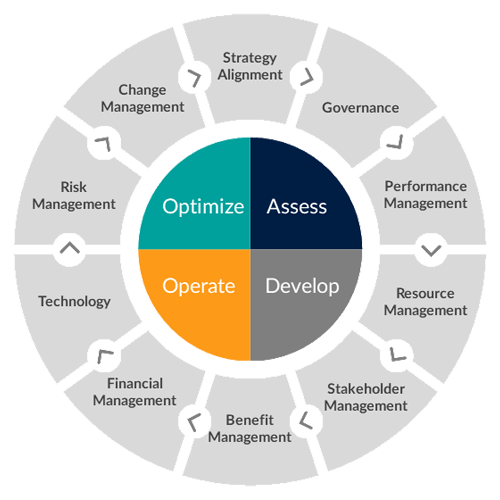 Sustainable Value Creation
Strategy Development
Corporate Governance
Frameworks & Methedologies
Organizational Design
SMO, PMO & HR Setup
Total Reward Management
Dashboards & Reports