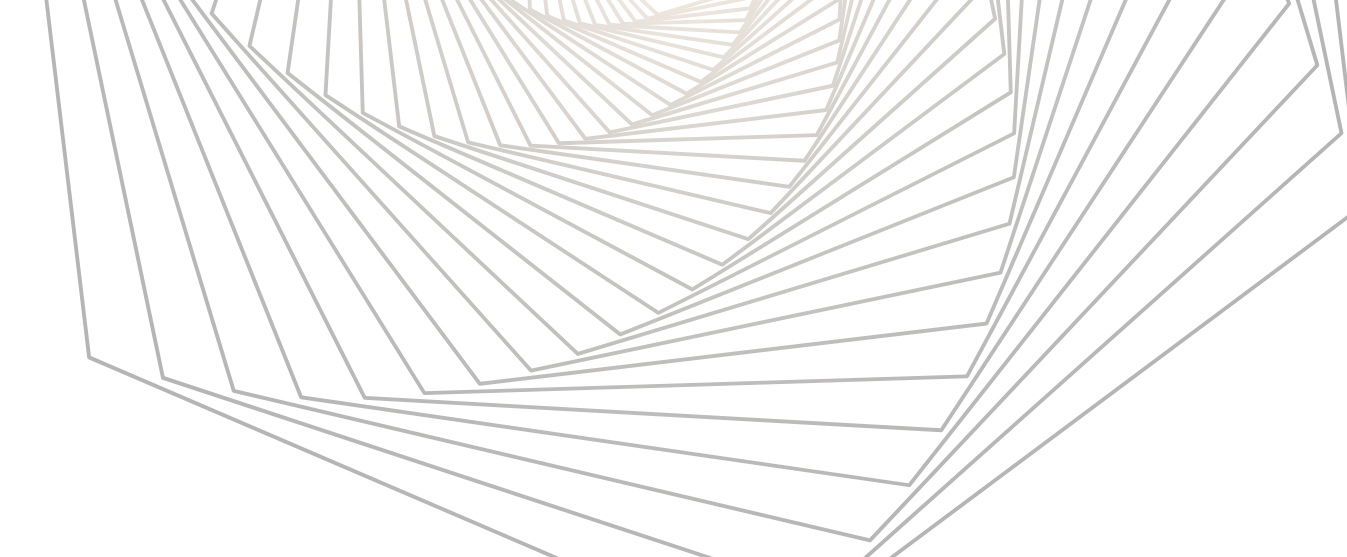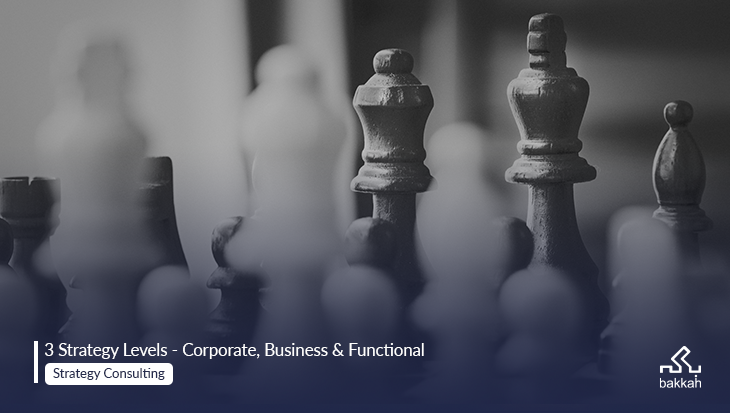 Strategy Levels - Corporate, Business & Functional
Every choice that must be taken inside a company is based on strategy. If senior management chooses and formulates a weak strategy, it has a significant influence on the effectiveness of employees in almost every area within the firm.
It is no secret that different departments have different aims and pursue them in different ways, therefore, they need to create a path to follow.
What is a Business Strategy
A business strategy is the sum of all the decisions made and actions done by the company to achieve business objectives and maintain a competitive position in the market.
It is the business's backbone since it is the plan that leads to the intended goals. Any flaw in this path might lead to the company becoming lost in a sea of overpowering competition.
In a nutshell, business strategy is a defined set of plans, activities, and goals that explain how a company will compete in a certain market, or markets, with a product or collection of products or services.
It might seem an easy task, however developing the strategy and then implementing it could be quite daunting.
Importance of Business Strategy:
A company goal without a plan is merely a pipe dream and entering the market without a well-planned strategy is nothing short of a risk.
With increased competition, the relevance of business strategy is becoming clear, and there has been significant growth in the sorts of business plans utilized by organizations. Here are five reasons why your company needs a plan.
Let us tell you why you should start working on a strategy to follow
Planning:
A business strategy is one component of a company plan. While the company plan establishes the goals and objectives, the strategy outlines how you will achieve those goals. It is a strategy for getting where you want to go.
Allocating your strength and weaknesses points:
When developing a strategy, you frequently learn about your strengths and flaws. Furthermore, it enables you to capitalize on your strengths and utilize them to compensate for your limitations (or eliminate them).
Increase Efficiency and effectiveness:
when all roles have been sorted out and all resources have been allocated, everything is under control and business processes become more effective and successful almost instantly.
Grow competitive:
A business strategy focuses on improving the company's strengths and leveraging them as a competitive advantage to position the brand distinctively. This provides a sense of identity to the firm and distinguishes it in the eyes of the consumer.
All is under control:
It also determines the course to be taken and the interim goals to be met. This allows you to easily control the operations and verify if they are proceeding as anticipated.
What are the 3 Strategy Levels
One way of adapting certain strategy correctly is understanding the three levels of it, and this will assist you in breaking down your plan into the appropriate levels, allowing you to align your company-wide goals from the top of your organization (the corporate level) to the bottom (the functional level).
Furthermore, by approaching strategy at these three levels, executives across your organization will have a better awareness of how their strategic actions affect your company's high-level strategy.
Business strategies can be classified into three levels-
Level 1: The Corporate Strategy Level
At the corporate level, however, management must evaluate not only how to obtain a competitive edge in each of the lines of business in which the firm operates, but also which businesses the firm should be in the first place. It is about discovering how to integrate an ideal selection of enterprises into a corporate whole: a portfolio. Major investment and divestiture decisions are often taken at this level by top management.
When do we use this level?
This level of strategy is only required when the organization operates in two or more business areas via various business units, each with its own set of business-level plans that must be integrated to generate an internally consistent corporate-level strategy. As a result, corporate strategy is more commonly seen in multinational corporations (MNCs) or conglomerates than in small and medium-sized businesses (SMEs).
Why is it important to implement?
The board of directors of a corporation establishes rules and processes to successfully satisfy the company's short- and long-term investment goals. The board of directors handles the risk associated with each new investment opportunity. This enables the organization to anticipate possible problems and devise measures to avoid them.
Level 2: The business Strategy Level
Most people are aware of the business-level strategy, which is concerned with the questions "How do we compete?" and "How do we achieve (a sustainable) competitive advantage over rivals?" To answer these questions, it is necessary to first have a thorough grasp of a company and its surrounding environment. At this level, we may employ internal analysis frameworks such as Value Chain Analysis and the VRIO Model, as well as external analysis frameworks such as Porter's Five Forces and PESTEL Analysis.
When do we use this level?
The business-level strategy aims to achieve a competitive edge by providing actual value to consumers while remaining a distinct and difficult-to-imitate actor in the competitive landscape. It is also used to define specific tactics and strategies for each market in the organization is involved and how each business unit will deliver the planned tactics.
Why is it important to implement it?
It allows businesses to assess how they are performing, what their capabilities are, and if these skills can help them expand.
Level 3: Functional Strategy Level
The question of functional-level strategy is, "How can we support the business-level strategy inside functional departments such as marketing, human resources, production, and research and development?" These techniques are frequently targeted at increasing the efficiency of a company's internal operations. Employees in these departments frequently refer to their 'Marketing Strategy,' 'Human Resource Strategy,' or 'R&D Strategy.' The idea is to match these plans with the overall business strategy as much as feasible.
When do we use this level?
If the business plan is to provide items to students and young adults, for example, the marketing department should target these individuals as precisely as possible through marketing campaigns by selecting the appropriate (social) media platforms. Technically, these decisions are extremely operational and hence do not fall under the purview of strategy. As a result, it is preferable to refer to them as tactics rather than strategies.
Why is it important?
The functional strategy frequently seeks to increase the efficiency of a company's internal operations. Employees in these departments frequently mention their Marketing Strategy, Human Resource Strategy, or Innovation Strategy. When all of a company's functional departments work together in the same direction, they eventually achieve the business and corporate goals. As a result, the purpose of functional strategy is to match these plans with the company strategy as much as feasible.
Synchronizing Strategy
As previously stated, it is critical that each level of strategy is synchronized, both top-to-bottom and horizontally across the organization. Feedback should be provided from corporate strategy to functional strategy and vice versa to ensure that all three levels are working in sync.
Strategy alone will not determine organizational success, but it is a terrific place to start. Once solid plans are in place, an organization may go forward and start implementing those strategies. They may require some tweaking along the way - and you should be prepared to do so in response to feedback from various levels and the external environment - but they should be designed in such a way that they keep the organization on track with its long-term goals. Read more here